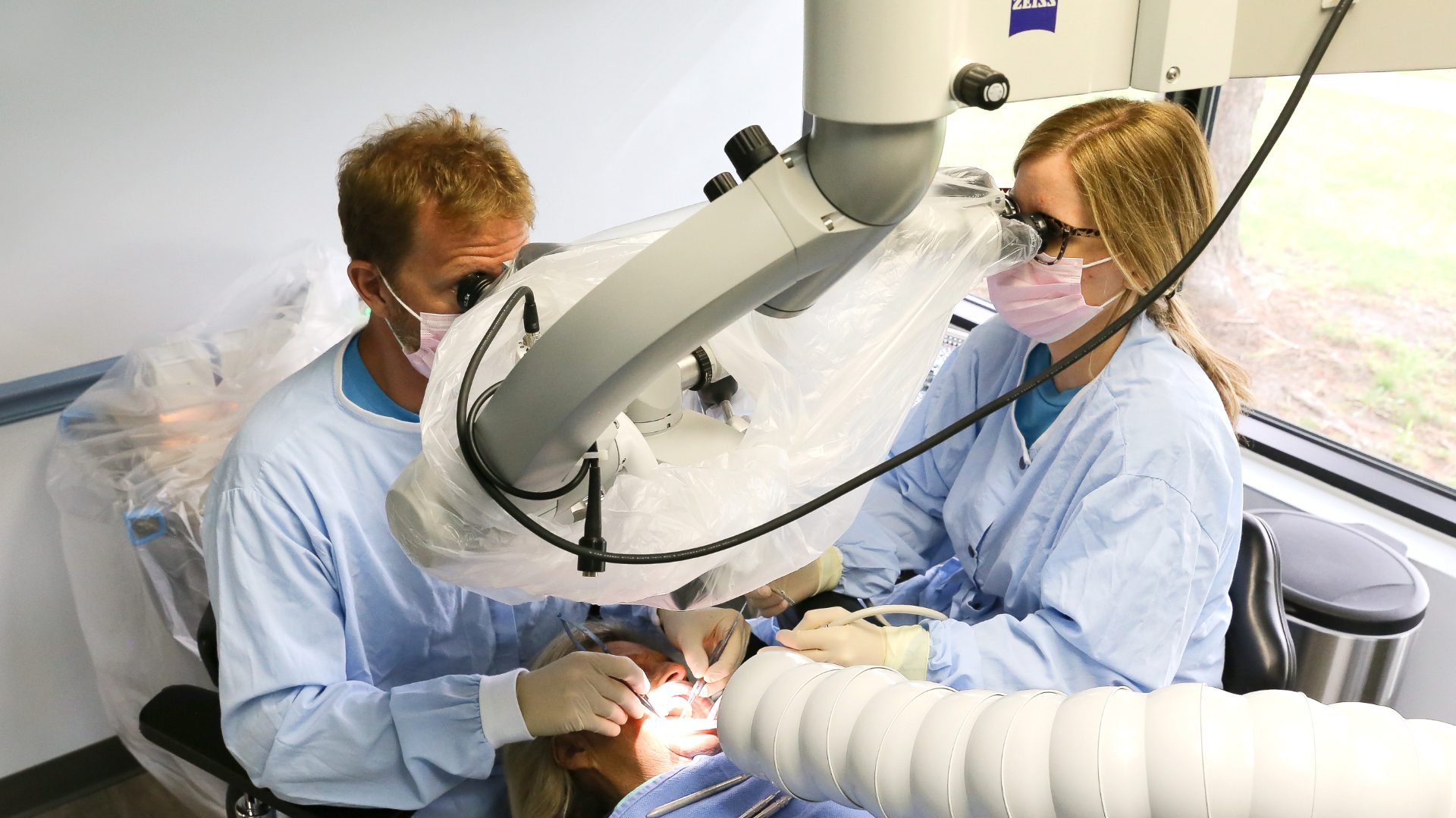 If you Google "Springfield Dental Implant Dentist" you'll likely come up with a lot of search results of dental professionals who perform this procedure. But when it comes to getting dental implants placed, especially if you also require a tooth extraction or other pre-surgery like a jawbone tissue graft or sinus lift, you really want to make sure you're working with a skilled dental implant dentist. Dr. J. David Cross, DDS, a periodontist who is a dentist with additional education, training and experience, is not only extremely experienced at placing dental implants and performing related surgeries, he's the only dental implants specialist in the area who uses microsurgery techniques. These techniques, which allow him to make smaller incisions and often promote faster recovery times are highly beneficial to patients needing or desiring dental implants.
All About Dr. Cross
When you're looking for a Springfield area dental implant dentist, you need to look no further than Dr. Cross. Coming from a family of dental surgeons, Dr. Cross has been practicing since 1990. Not only is he the only periodontists to use microsurgery in the area, but he's also actually one of the few periodontists throughout the United States trained in this procedure. For this reason, many patients travel from afar just to work with Dr. Cross.
As an experienced periodontist who performs dental implant surgeries on a frequent basis, Dr. Cross is also a member of various periodontists and dental organizations. These include:
American Dental Association
American Academy of Periodontology
Academy of Microscope Enhanced Dentistry
Illinois State Dental Society
V. Black Dental Society
The Importance of Working with a Specialist
Not all Springfield patients needing or desiring dental implants are able to have them placed immediately. Some patients:
Require tooth or teeth extractions before dental implants can be placed
Need a jawbone tissue graft to ensure they have enough jawbone tissue for the dental implants to fuse
Need a sinus lift if having implants placed in the upper jaw, so their titanium implants don't infiltrate their sinus cavity
Require dental implants to be placed in stages, versus same day dental implant placement
With the exception of knowing whether or not you need a tooth extracted, there's no way for Springfield patients to know if they will require these additional procedures. But Dr. Cross, who is extremely experienced with evaluating patients for dental implants placements, is an experienced and highly educated professional at determining the recommended treatment plan for you. After an initial evaluation and oral examination with dental implant dentist Dr. Cross, you can be assured that he has created the optimal treatment plan for your unique situation.
Schedule a Consultation with Dr. Cross Today
If you're ready to work with a specialist for placing dental implants in the Springfield area, you need to call dental implant dentist Dr. Cross' local practice to schedule an initial consultation. Doing so is easy: call us today at (217) 793-0196.